NGO Name:
Palestianian Organization for Development
Logo: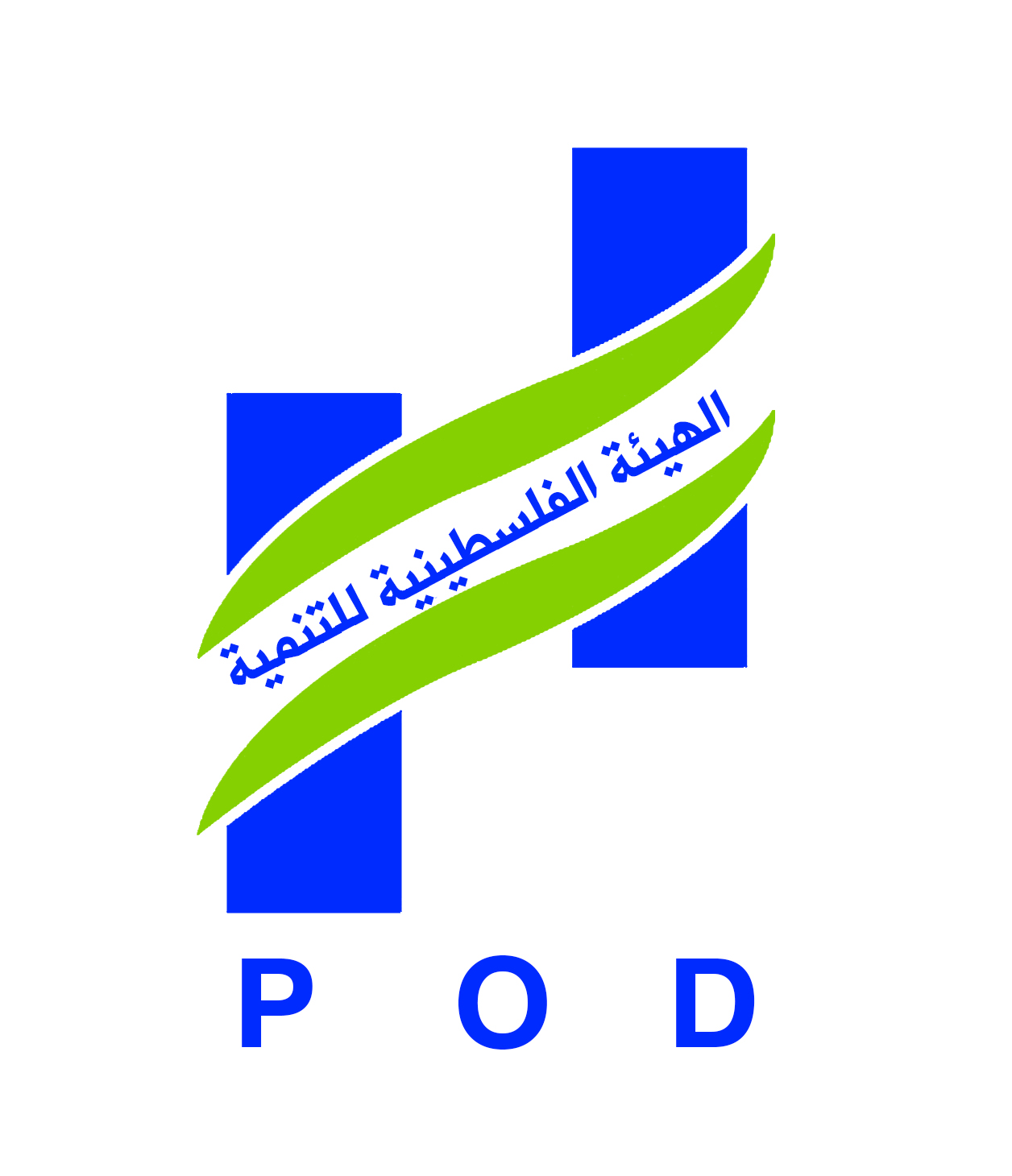 History:
Palestinian Organization for Development (POD) , a charitable organization founded in the city of Deir al-Balah - Gaza Strip year 2000 , licensed by the Palestinian Ministry of Interior (Registration No. 7040) , and holds a work permit from the Ministry of Social Affairs since 2002. POD established its work guided by local and international freedom values; maintain human dignity and equal rights for all, without discrimination, and to devote to the culture of peace and non-violence as one of the key pillars for the success of development programs and the development of Palestinian society, along with working with all possible efforts to extend its work to all Palestinian areas and regions on the grounds and those that are in urgent need of all the services, and the development of charitable programs for development.
Vision:
POD looks to the future through implementing hard work to achieve strategic objectives, and attracting development programs that enhance participation of community, and the promotion of Palestinian society culturally, socially and economically. POD based its values on equality between people, and seeks to improve the living conditions of individuals in the community, and develop strategic plans for the organization. POD sets strategic plans for 3 years based on the following concepts: •Systematic identification of needs and priorities of the Palestinian society. •Work to invest the elements of charity work for the establishment of projects beneficial to the community. •Strengthen the vision to work towards the completion of projects and programs for sustainable development. •Contribute strongly to the development of philanthropy and volunteering work for community service, and focus its activities to actively participate and cooperate with others locally and internationally.
Objectives:
1. Contribute to the improvement of the economic and living conditions of members of the community. 2. Contribute to the development of rural areas and refugee camps. 3. Providing education services for students. 4. Strengthening volunteer work. 5. Child care and work to strengthen the role of women. 6. Development of youth resources. 7. Continuous development.
Year of the annual report:
Auditor's Appointment Year:
Targeted Geographical Areas:
Middle and Southern area of Gaza Strip.
International memberships:
Date of Last Election of the Board of Directors (BODs):
Thursday, September 12, 2013
Dates of the last three Board meetings ( starting with the most recent):
Monday, February 10, 2014
Dates of the last three General Assembly meetings ( starting with the most recent):