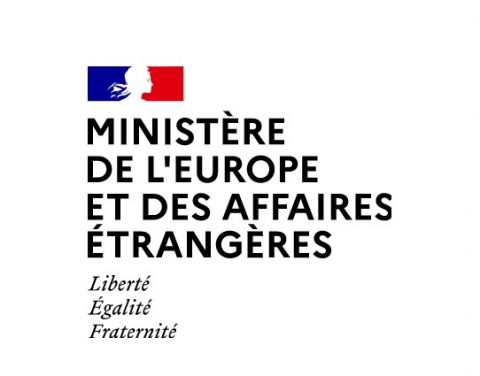 Agency name
The Consulate General of France in Jerusalem
The Consulate General of France in Jerusalem is launching its annual call for proposals with the goal of promoting initiatives of the civil society.
This call for proposals aims to support the most vulnerable populations. Eligible projects would have to target people living in Gaza, East Jerusalem and Area C, near settlements as well as in refugee camps.
Proposals with the following characteristics will be prioritized by the Consulate General of France :
The project must serve in the first place the interests and needs of the targeted populations.
Projects promoting synergies and collaboration between civil society actors will be favored.
The project must be viable and sustainable in the long run (monitoring and evaluation system, exit strategy, etc.).
Conditions of eligibility ?
The application form must be fully completed.
The overall amount of the subsidy will range between EUR 10 000 and EUR 50 000.
The project must last between 6 months and 1 year.
The operating costs of the NGO must not exceed 7% of the total budget.
Selection criteria
Projects will be selected according to the following criteria :
The quality of the proposal (respect of the format, writing, details).
The relevance of the project and proposed activities (identification of needs, response to needs by activities, feasibility of the project, etc.).
Selection of beneficiaries (number of beneficiaries, implication in the project's implementation, selection process and selection criteria).
Quality and relevance of the proposed budget.
Experience and capabilities of the partner.
The visibility of the project.
The sustainability of the project.
The monitoring and evaluation procedures used during and after the project's implementation.
Who can participate ?
Only registered civil society organizations (associations, non-governmental organizations, community organizations, networks of organizations, etc.) can submit a proposal.
Institutional and governmental bodies are not eligible (universities, municipalities, etc.).
How to apply ?
You will find at the bottom of the page a concept note form to complete in order to submit your project proposal. The form must be filled out in French or in English.
Once the form is filled out, please send it to the following address :
[email protected]
The deadline for the submission of applications is June 20, 2020.
A confirmation of receipt will be sent to you within days after reception.
If your project is shortlisted, a member of our team will contact you before the selection committee convenes. ONLY THE SHORLISTED NGOs WILL BE CONTACTED.
Formulaire de note conceptuelle/Concept note
Contact Information
The Consulate General of France in Jerusalem