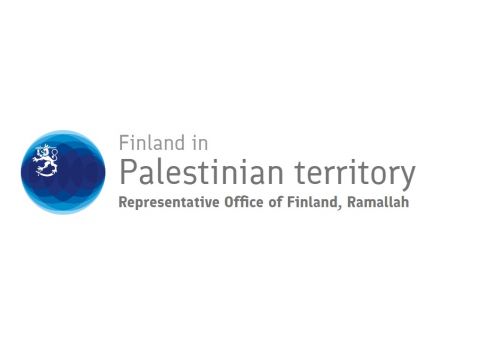 Agency name
The Representative Office of Finland
The Representative Office of Finland is now calling for applications from Palestinian non-governmental organisations for a grant to support a development project to be implemented in 2023-2024. The deadline for applications is 5 June 2023.
This call for project proposals is looking for a project to enhance the rights and status of women with the focus on women, peace and security, the UN Security Council Resolution 1325 (UNSCR 1325).
The supported projects should target the following expected outcome:
Youth and women empowered to participate in political and social life
The projects should apply a human rights based approach and results based management principles. The project should also take into account the cross cutting objectives of Finnish development policy: gender equality, non-discrimination, climate-resilient and low-emission development as well as environmental protection, with an emphasis on safeguarding biodiversity.
Eligible applicants should be registered Palestinian non-governmental entities (such as national NGOs, community based organisations, research institutions, or think tanks) operating in the West Bank, including East Jerusalem, and/or Gaza. The funds cannot support activities of political parties or unregistered organisations. More information on Eligibility Criteria /Guidelines for Local Partners are available in Attachment D.
Legal and Normative Context
The FLC is governed by Finnish legislation, particularly the Act on Discretionary Government Transfers (688/2001), Finnish legislation on procurement and the FLC Internal Instructions (6/2014) of the Ministry for Foreign Affairs (MFA) of Finland. The Internal Instructions set out the main principles concerning eligibility criteria for partners and use of the FLC funds. The local partners implementing FLC projects must abide by the relevant local legislation.
How to Apply
Interested organisations should submit applications to the Representative Office of Finland by Monday, 5 June 2023 at 16:00.
Organisations must use the application form in Attachment A.
The application form should be accompanied by a project plan, including the project's results chain or framework example in Attachment E and a detailed budget (in euros) example in Attachment F.
The office will select two new projects to be funded in 2023-2024. The available budget for the two-year period is 60 000 euros per project and only well targeted, result-based projects will be funded.
New partners with Finland will be given preference.
Applications should be sent to [email protected] with the subject line "FLC proposal". For further information, please contact the Representative Office of Finland, tel. 02-242 0340 or through the above mentioned email address.
Selection Process
Eligible applications must meet the compulsory requirements of the assessment criteria described in Attachment B. The final selection will be made based on a competitive scoring and a visit to the shortlisted organisation to assess the applicant organisation's financial and administrative capacity, as described in Attachment C.
 More information is available on the following link:
https://finlandabroad.fi/web/pse/support-for-local-civil-society-organi…
Contact Information
The Representative Office of Finland