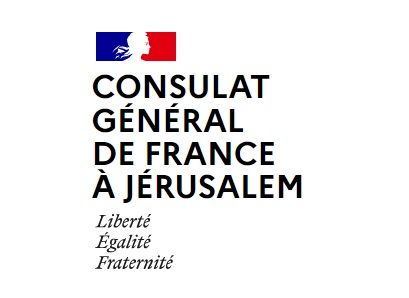 Agency name
The French Consulate General (FCG)
The Consulate General of France (CGF) in Jerusalem supports Palestinian civil society - an essential actor of Palestine's future and a central driver of its democratic life, working to strengthen the rule of law. Each year, it offers a call for proposals aimed at civil society organisations (CSOs) that are active in human rights, gender equality and youth advocacy.
Today, the CGF also wishes to accompany the civic aspirations of new Palestinian organisations in the making and provide support for their capacity building.
In this regard, the Consulate General of France announces the launch of a new call for proposals financed by the French fund "Innovative projects by civil societies and stakeholder coalitions" (PISCCA). This call for proposals focuses on innovative actions from young dynamic structures, in order to support the empowerment of Palestinian youth.
This new call for proposals complements the annual call for proposals and does not replace it. The annual call for proposals will be published in the coming months.
Areas of intervention
The three areas of intervention of the PISCCA fund in 2023-2024 are social and inclusive economy, social innovation in support of youth and climate adaptation/environmental protection.
Geographical areas
The priority areas of intervention of the Consulate General of France in Jerusalem are East Jerusalem, the West Bank and the Gaza Strip.
Beneficiaries
The target audience is by essence global, taking into account the needs of the population. However, it is important to prioritise the mobilisation of youth and women.
Eligibility criteries
Eligible organizations are Palestinian private non-profit legal entities (NGOs, associations) registered with the Palestinian authorities. Institutional and governmental bodies will not be eligible (universities, municipalities, etc.).
Gender equal and/or youth-led structures will be considered favourably. As this fund is intended to support young CSOs, the CGF will also pay attention to projects stemming from 3-to 5 year old structures with less than 10 employees, which have not benefited from CGF funds in the last 5 years, and whose annual budget does not exceed EUR 250 000.
Selection process
The selection will be made based on a concept note to be completed in order to submit the project proposal (cf. annexed rules of procedure for the call for proposals).
The selection will unfold in two phases: a pre-selection phase, followed by a final selection.
Grant Application
Incomplete applications will not be considered (cf. rules of procedures for more details).
All documents must be submitted in English or French.
The amounts must be expressed in EUROS (€). However, the subsidy will be granted in local currency (equivalent to the Consulate's rate in force on the day of payment).
The deadline for receiving files is the 1 June 2023. Files received late will not be considered.
The Selection Committee will be held in June.
Applications must be sent to the following mail address with the subject headline « PISCCA2023 - organisation name – project name »:
Contact Information
The French Consulate General (FCG)